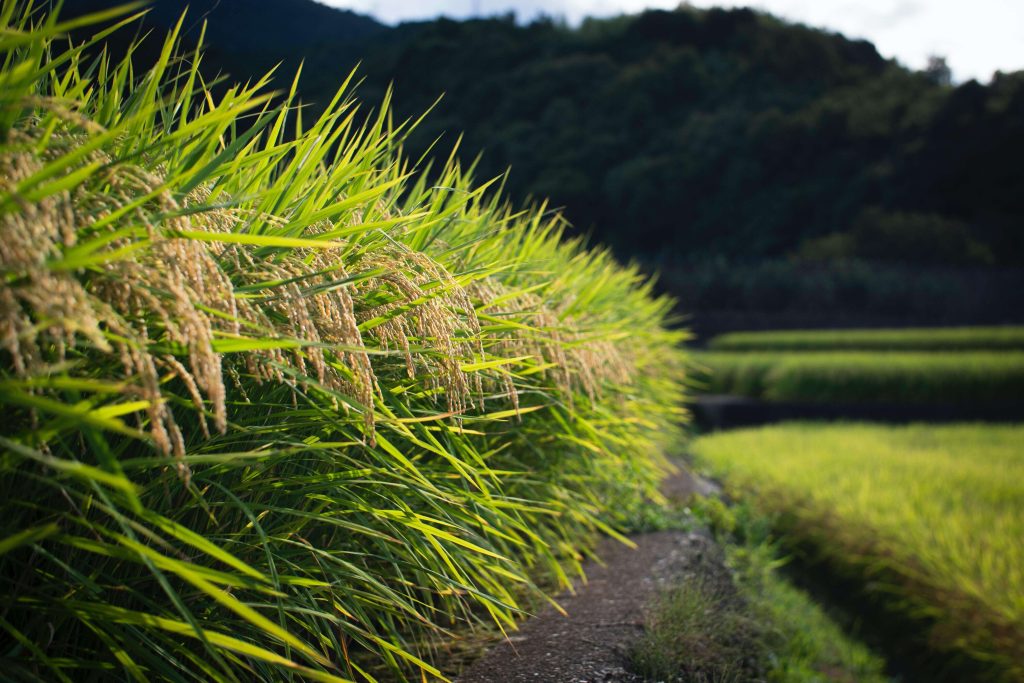 Wavemaker Impact, Breakthrough Energy Ventures, GenZero, and Singapore's Temasek intend to set up a first-of-its-kind agri-tech startup that brings together climate-tech, agri-food, and venture-building capabilities to accelerate rice decarbonisation in Southeast Asia and the rest of Asia.
The startup plans to build a platform that will rapidly identify and implement the most effective strategies to reduce greenhouse gas emissions in rice cultivation, and the right economic incentives to drive the adoption of sustainable cultivation techniques.
Rice is the greatest climate and food security challenge in the region. Already a staple crop for more than half of the world's population, rice will see global demand increase by 50% by 2050. Rice cultivation is the second-largest source of greenhouse gas emissions in agri-food due to methane-emitting bacteria generated from flooded rice paddy fields. It is responsible for up to 33% of Southeast Asia's methane emissions, with methane having over 80 times more global warming potential than carbon dioxide.
"90% of rice is cultivated and consumed in Asia, so this is a climate challenge that needs an Asian solution, and is exactly the kind of venture we set out to build at Wavemaker Impact. We're delighted to be partnering with such experienced investors as Breakthrough Energy Ventures, GenZero, and Temasek to impact the livelihoods of so many farmers in the region," said Steve Melhuish, one of Wavemaker Impact's founding partners.
While rice cultivation is a significant and growing source of emissions, it is highly fragmented. Across Asia, the livelihoods of 400 million people on 144 million smallholder farms depend on rice, with the average farm size ranging from 0.5 to 2 hectares. There are also significant yield gaps. In Southeast Asia, rice production per hectare lags behind high-producing countries by approximately 40%.
Added Carmichael Roberts from Breakthrough Energy Ventures, "There has been little emission-reduction innovation in the rice industry due to the fragmented nature of rice cultivation. We see the urgent need to create innovative, scalable solutions that have a sustainable model of incentives to ensure adoption, and that is why we have partnered with Temasek, GenZero, and Wavemaker Impact to bring together our different areas of expertise to tackle this challenge."
Solutions to reduce rice cultivation emissions and increase yield are available, but adoption has lagged for various reasons, such as the difficulty of changing entrenched farming practices, lack of access to high-quality inputs and incentives, and infrastructure challenges.
Frederick Teo, CEO of GenZero, added: "Farmer adoption of sustainable rice farming practices is key to enabling the reduction of methane emissions and address food security challenges. To incentivise adoption, carbon financing could be a potential economic lever that can improve farmers' income. The voluntary carbon market has grown tremendously in recent years and quadrupled traded value to nearly US$2 billion in 2021 compared to just US$520 million in 2020. We look forward to supporting further growth of the agriculture carbon market, which today comprises just 1% of total carbon credits issued."
"There is an urgent need for the global community to tackle methane emissions, which are far more harmful than CO2 due to the 81-83 times higher potency of methane on a 20-year basis. Rice produces 12% of global methane and, on a 20-year equivalence basis, rice cultivation is a top 10 contributor of climate change with its GHG impact greater than even the global aviation industry. Despite the magnitude of this problem, it has not gotten adequate attention from the global community. Through this first-of-its-kind venture, which will have a sole focus on reducing the carbon intensity of rice, we hope to raise the awareness of farmers, government, consumers, and investors and pave the way for a transition to low-carbon rice to sustainably feed the future generations," said Anuj Maheshwari, Head of Agri-Food at Temasek.
The seed funding is intended to be used for the startup's initial hiring and experimentation costs. The intention is to collaborate with and build on the good work already carried out by organizations, corporates, startups, and academic institutions in the region.
For those interested in potential partnerships or to explore job opportunities, please send your job applications and/or partnership proposals to [email protected].